Whiplash After a Car Accident
Whiplash After a Car Accident
Written By Selinger Chiropractic on August 31, 2018
---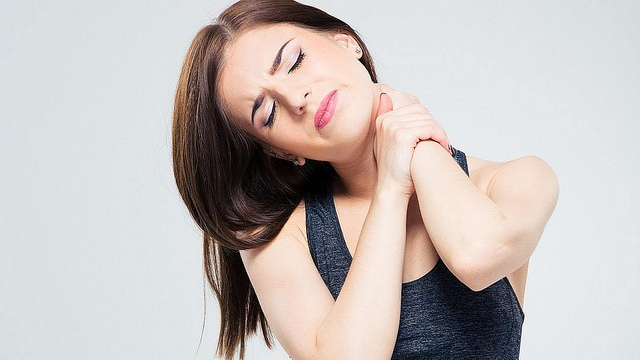 Whiplash is a common term used to describe neck injuries after a car accident. Whiplash injuries can be caused from frontal impacts, side impacts, rear impacts or roll overs. Rapid head movements backward and forward or side to side cause the damage. The weight of the head creates a 'whip-like" effect creating tremendous stress and force on structures in the neck. When a rear impact occurs first the occupant's car accelerates first, followed next by the lumbar spine (low back), next the thoracic spine (mid back). Acceleration of the head is delayed until the head makes contact with the head restraint, then it rapidly accelerates to 12.8g, three times faster than the car. [1] The neck is susceptible to the most injury in a rear end collision.
The speed of the motion combined with the force from the impact can injure bones, ligaments, intervertebral discs, muscles, nerves and or even the spinal cord. This rapid motion can injure bones in the spine, disks between the bones, ligaments, muscles, nerves and other tissues of the neck.
The first signs of a typical signs and symptoms of a whiplash injury, can include:
Neck pain and stiffness

Increased neck pain with movement

Decreased neck range of motion

Headaches

Pain also in the shoulders or mid back

Numbness, pain or burning in the arms or legs.

Fatigue

Dizziness or light headiness
Additional symptoms of Whiplash include:
Blurred vision

Ringing in the ears (tinnitus)

Difficulty sleeping

Irritability

Trouble concentrating

Difficulty remembering

Depression
See a physician:
If you suffer from whiplash symptoms, see a physician to quickly diagnosis and rule out more serious or dangerous conditions. [2]
What Causes Whiplash
A whiplash injury may also occur from:
Physical abuse or assault. Rapidly shaking or striking an individual can result in a whiplash injury. "Shaken Baby Syndrome" occurs when an infant is rapidly shaken, this can lead to severe and often deadly whiplash type injuries.

Impact sports. Collisions between players and falls can replicate whiplash injuries.
Complications of Whiplash Injuries
Many people recover from whiplash injuries. However, some people continue to have pain for several months or years after the injury occurred.
"It is difficult to predict how each person with whiplash may recover. In general, you may be more likely to have chronic pain if your first symptoms were intense, started rapidly and included" [2]:
Severe neck pain

Headaches

Pain that spread to the arms
The following risk factors have been linked to worse outcomes:
Having had whiplash before

Children not in protective car seats

Preexisting arthritis in neck.

Not being aware of the impending crash

Preexisting neck injuries.
Contact Lake Worth Injury & Wellness
Dr. Selinger received his doctor of chiropractic degree from Life Chiropractic College in 1996. He attained a Bachelor of Science degree from State University of New York at Binghamton. He has completed training in acupuncture, active release technique and neuromuscular re-education. Selinger Chiropractic & Acupuncture was established in Lake Worth, Florida in January 2006. If you think you are experiencing whiplish injuries, please give our office a call. We understand you may be in pain and we really try to make your visit with us the best part of your day.
References
Croft, Arthur. Whiplash and Mild Traumatic Brain Injuries. Coronado. Spine Research Institute of San Diego Press. 2009

https://www.mayoclinic.org/diseases-conditions/whiplash/symptoms-causes/syc-20378921